What is GreenPower?
GreenPower is government certified, renewable energy that households and businesses can purchase. It is the easiest way to significantly reduce your impact on climate change.
GreenPower comes from energy sourced from the sun, wind, water and waste which is considered as zero greenhouse gas emissions energy. It is bought by Discover Energy as your energy retailer on your behalf. GreenPower is the only voluntary government accredited program in Australia.
The electricity we use at home or work causes greenhouse gas emissions because approximately 81% of Australia's electricity is generated by fossil fuel powered generators, which emit carbon into the atmosphere. [1]
However, by purchasing GreenPower certified renewable energy that produces no net greenhouse gas emissions, you can reduce, or even eliminate the greenhouse gases produced by electricity use.
How does Discover Energy's GreenPower Energy work?
When you choose a GreenPower Energy product, Discover Energy commits to purchasing the equivalent amount of renewable energy from certified GreenPower generators on your behalf. This ensures that more clean energy is added to the grid.
You can choose to apply GreenPower to some or all of your energy consumption. If we don't have a GreenPower plan to suit your needs, let us know, we are committed to reducing greenhouse gases wherever we can and are happy to work with you to achieve this goal.
Where our renewables come from

Name our mascot and WIN a Robot
2020-06-11
Name The DE robot – PLAY Hello this little character has just been launched into Discover Energy to add the smarts to our systems and make our services even better for our Discover Energy customer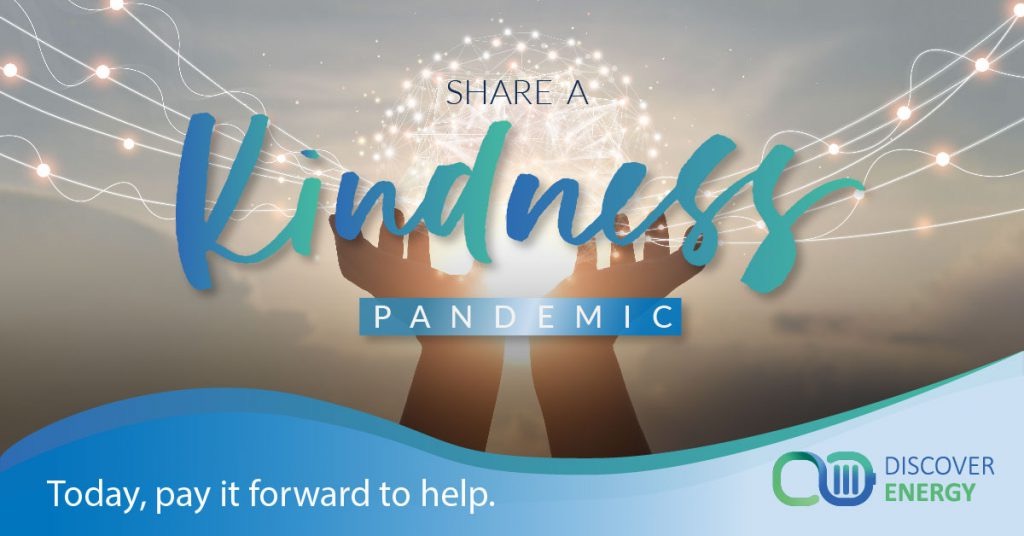 Share a Kindness Pandemic
2020-04-03
A Sunny Story Acts of kindness happen in unexpected ways. It happened that way to Sunny Lee, the General Manager of Operations at Discover Energy, who had a leaking roof. Here is her story.
Discover Energy – Cheaper, Smarter and Greener
2019-08-22
Australians have been hit year after year with rising power prices, until now! Household budgets have been put under stress due to large power companies' excessive profits, network inefficiencies and