If you have an existing or newly completed battery install, you can sign up to the VPP yourself online in minutes.
Simply visit the Discover Energy Compare Plans page and:
Enter your site address
Click YES to Do you have solar battery system?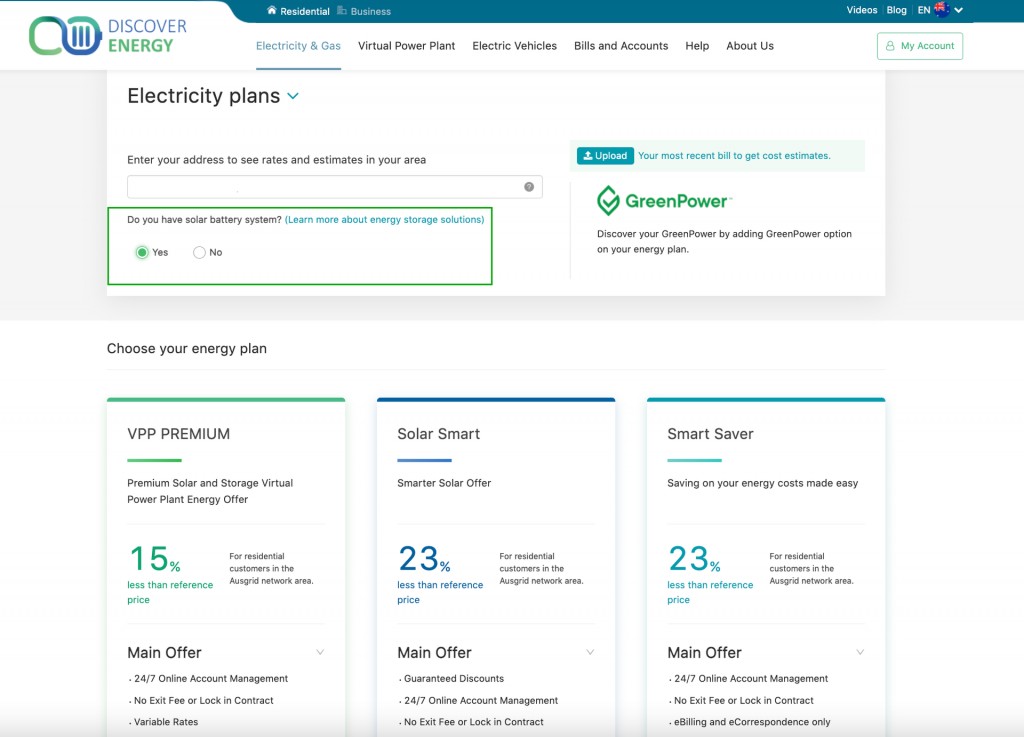 If you have a solar tariff and clicked YES, a VPP offer will appear in the Energy Plans section. You can now select this plan.
An eligibility checklist will then pop up and require you to fill in the details. You will also be able to identify your solar installer (we will double check this info).
NB: As per the eligibility criteria, the inverter size should not exceed 10KW in total. If inverter size is greater than 10KW in total, the excess export may be limited.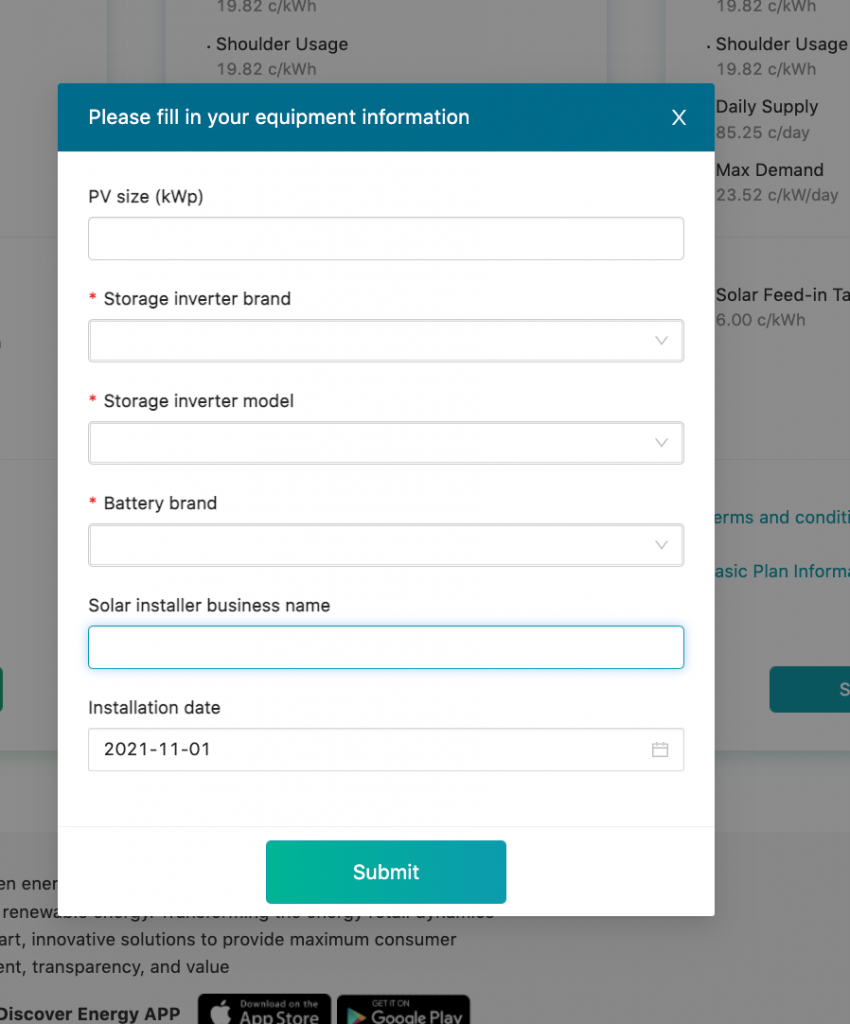 If you are eligible, the eligibility button will have a green tick. You can now proceed with the regular sign-up process, as you would when switching to any energy retailer.

Our VPP staff will be in contact with you to onboard and assist in any troubleshooting. They will also guide you on how to register your inverter so that you can fully participate in the VPP.
—
Any questions? Email support_vpp@discoverenergy.com.au or call 1300 946 898