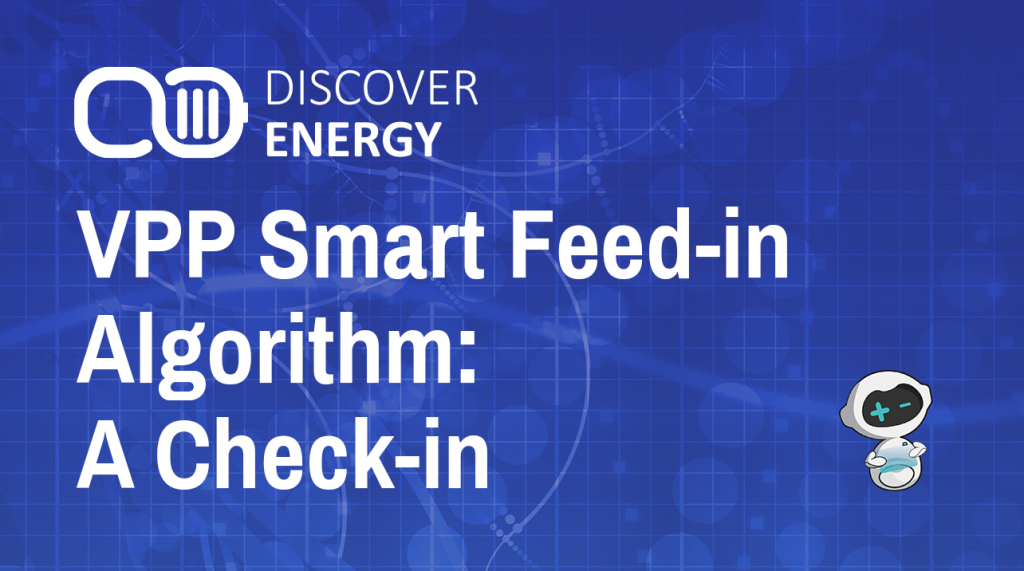 By Javad Jazaeri, Discover Energy VPP Solution Manager
In March 2022, Discover Energy launched the VPP Smart Feed-in Algorithm, which is currently helping our VPP customers in SA maximise the value of their solar feed-in by exporting their excess solar when it has a higher value.
The algorithm uses machine learning to forecast load and generation at the household level based on the historical data, weather data, retail and network tariffs, and wholesale prices and then uses these forecasts to find the most valuable times to export electricity into the grid.
In Discover Energy, we have been trialing this forecast-based algorithm for a number of our customers in South Australia. This figure from 17th May 2022, below shows how this algorithm changed the feed-in pattern for one of our customers.
The excess solar and some of the stored electricity were directly fed into the grid in the morning when the feed-in had a higher value the grid needed more electricity. The total amount of solar being exported was the same, only the time of export was shifted to periods with higher feed-in value. The algorithm ensured that enough solar energy was available to fully charge the battery before the peak period.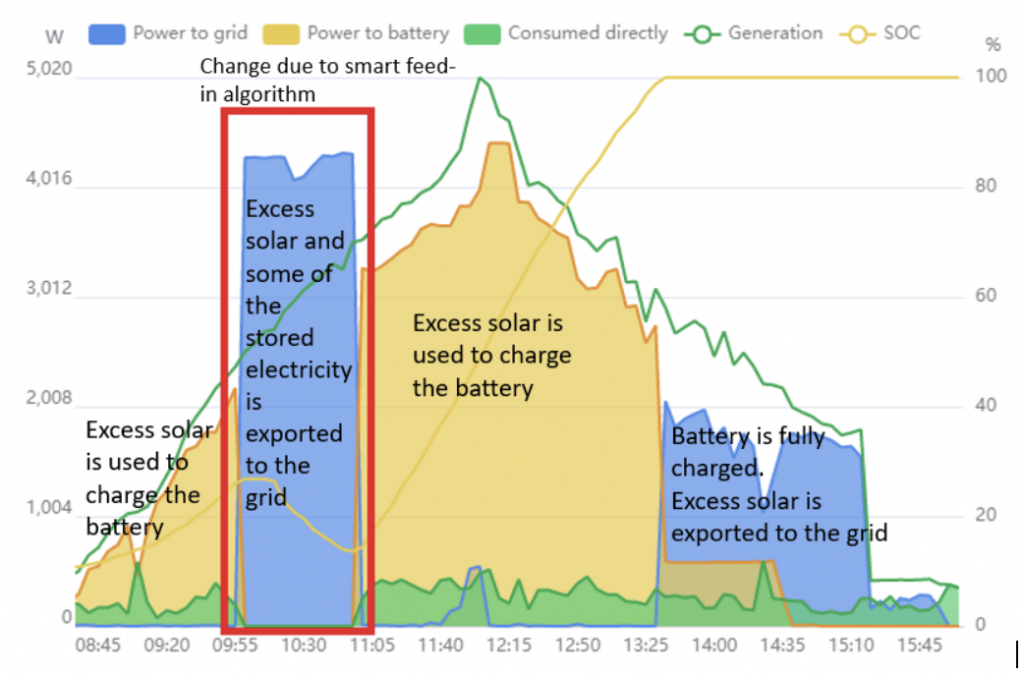 For more information, visit https://www.discoverenergy.com.au/vpp