At Discover Energy, we have a not-so-little secret: most our customers who are part of the DE VPP Network don't receive power bills. That's because rather than paying us for electricity, we pay them. Instead of an electricity bill, our VPP customers receive smart income statements – a special report that lets them know how much energy they've consumed, but also more importantly, how much solar energy they've sold back into the grid.

With our highest-in-the-market solar feed in tariffs (25 cents/kwh, guaranteed for 12 months) and state-of-the-art solar energy trading platform, our VPP customers consistently earn back their electricity costs, and a lot more. As a result, VPP customers have the option to cash in their credits and actually receive an income!
Being paid for electricity rather than paying for it is the future energy, and with Discover Energy VPP, the future is already here.

Own a solar and battery system? Click Here to find out more about how you can join the DE VPP movement. Phone 1300 946 898 or 0422424064, or email: sales_vpp@discoverenergy.com.au
Here's an example of what VPP customers receive in lieu of a traditional electricity bill:
A Smart Energy Report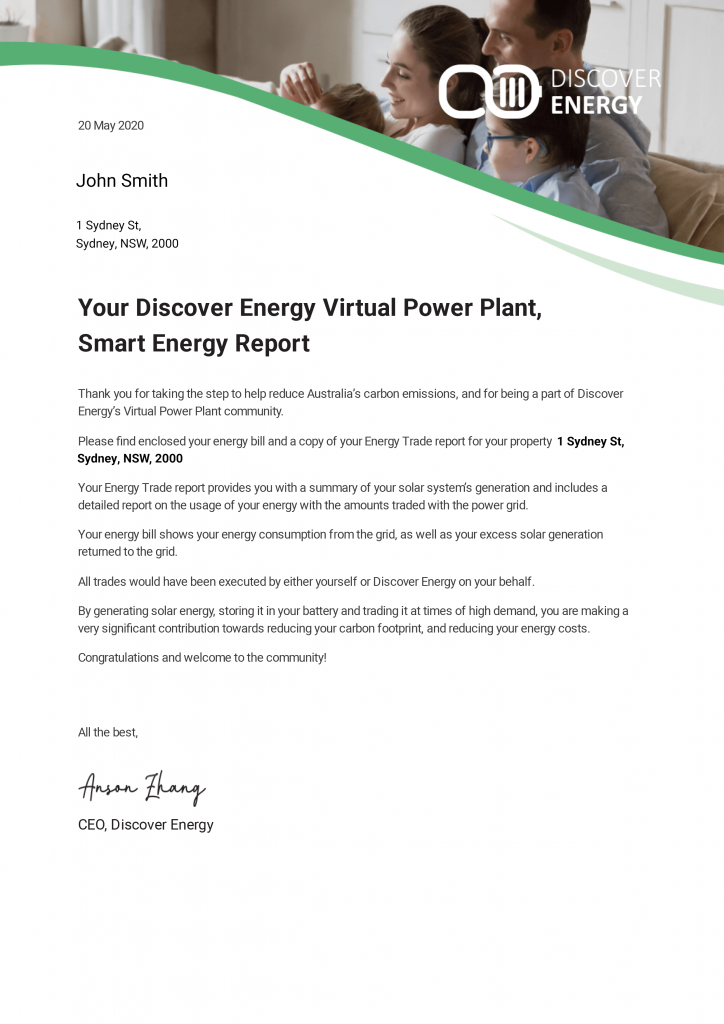 An account summary featuring debits for electricity use and credits for energy sold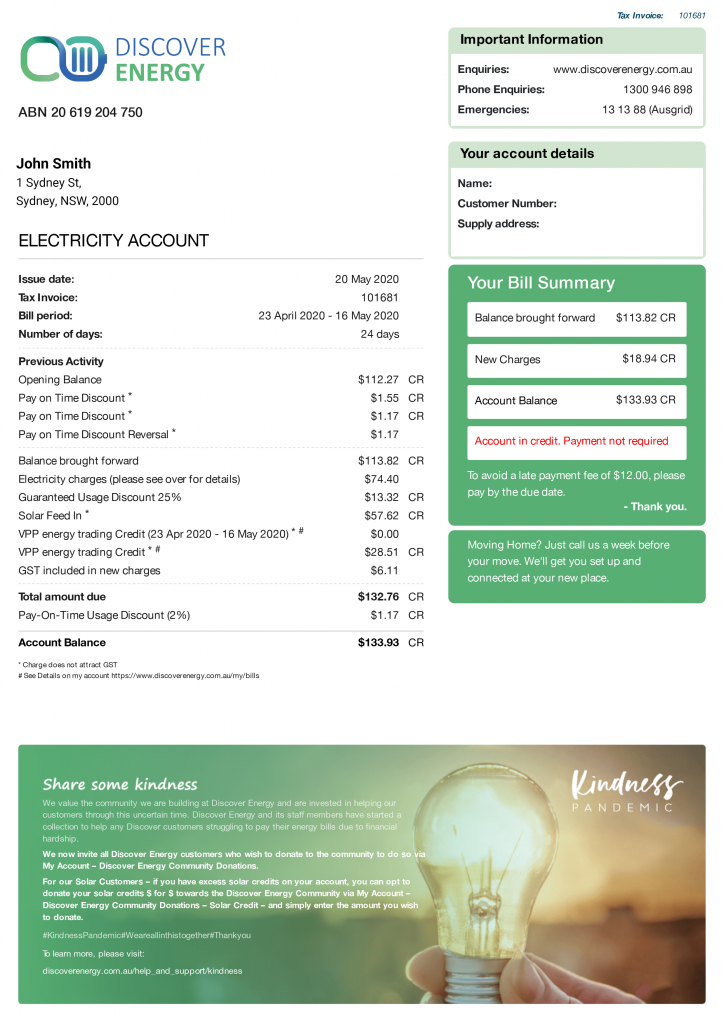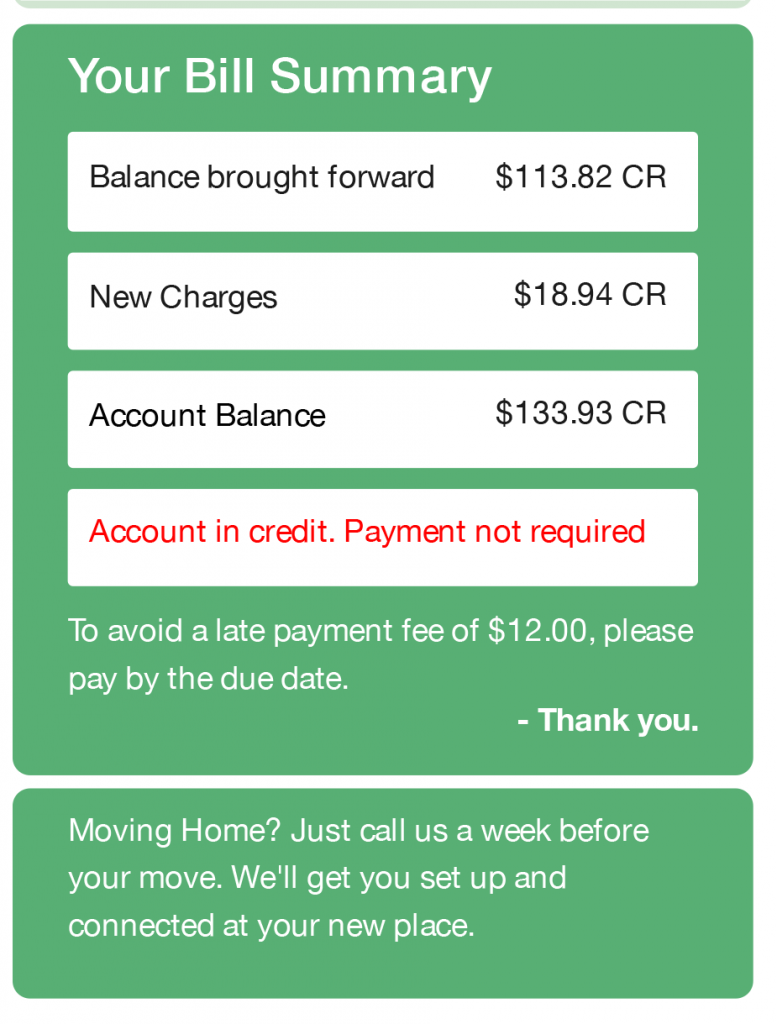 As you can see here, this account is in credit. This customer can actually cash out their $133.93 credit, should they wish.
You also receive a solar system report that captures your consumption, feed-in to the grid and energy trading.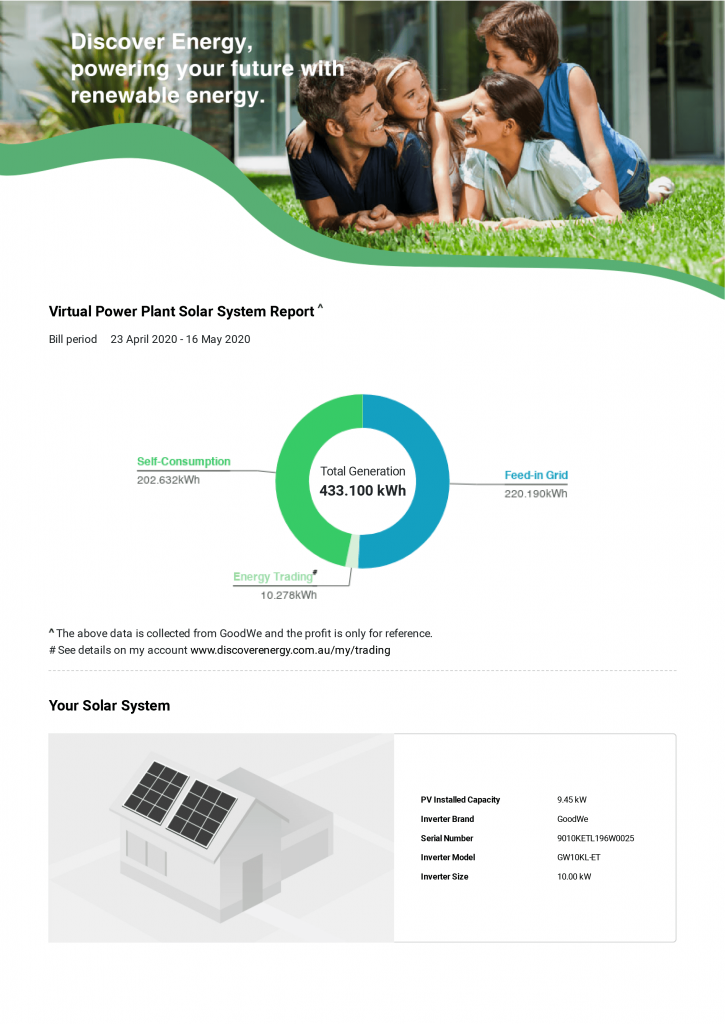 Own a solar and battery system? Click Here to find out more about how you can join the DE VPP movement. Phone 1300 946 898 or 0422424064, or email: sales_vpp@discoverenergy.com.au