Did you know that food wastage accounts 8% of our total greenhouse emissions? While most food wastage happens even before it arrives on your plate, we all can still make a powerful impact by managing our food habits and avoiding waste with smart consumption.
One of the best ways to do this and save money is to use a great bulk recipe: something easy that you can whip up over the weekend and enjoy the benefits of, all week long. We've asked our staff to send their favourite bulk food ideas and received a great breakfast recipe from our Customer Service Manager, Jessica.
So without further ado, here's a tasty and luxurious cinnamon and cacao granola recipe to tide you over a busy week!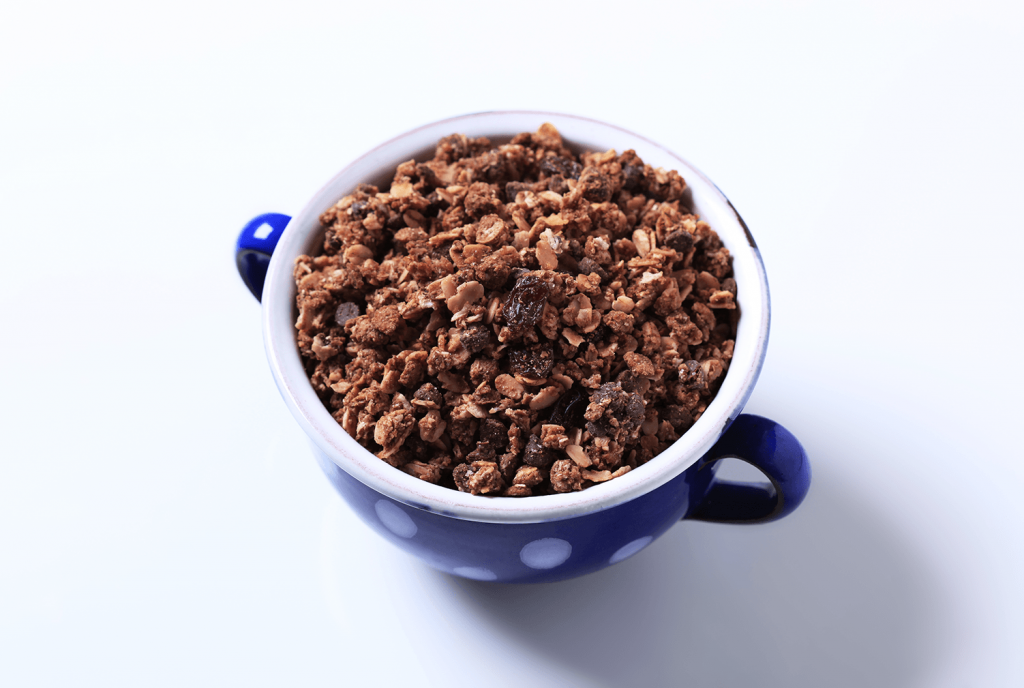 Tasty Granola with Cacao
Makes 10-12 servings
Ingredients
3 cups rolled oats (not instant)
1 x 150g packet slivered almonds
1 x 165g packet seed mix (pepitas & sunflower seeds)
1/2 cup desiccated or shredded coconut
1/4 cup linseeds
1/4 cup cacao nibs (keep the rest in the pantry for future batches or use them in place of chocolate chips in banana muffins)
2 tbsp chia seeds
2 tbsp ground cinnamon
1/4 cup coconut oil (don't skip this, it's what makes the granola super crispy!)
1/2 cup honey (or maple syrup if vegan)
Method:

Preheat the oven to 170 degrees celsius. Mix all the dry ingredients in a large bowl. Combine coconut oil and honey in a small bowl and microwave for 30 second intervals until coconut oil is melted. Add oil and honey mixture to dry ingredients and stir until everything is thoroughly coated. Spread the granola over 2 large baking sheets that have been covered with baking paper and bake in the oven, stirring regularly for 20-30 minutes or until browned to your liking. Allow to cool completely on the tray (at least 3-4 hours) before storing in an airtight container for up to three weeks if it lasts that long. Delicious served with almond milk and some yoghurt or even sprinkled over stewed apples as a dessert or healthy snack!

Note: my oven runs hot so your baking time may be longer. Just keep baking until it reaches the level of brown you prefer.
---
Discover Energy is an energy retailer that puts green at the forefront of our business. We're dedicated to providing smarter, greener, cheaper energy for our customers. Check out our current plans or get a personalised quote based on your latest bill by calling us at: 1300 946 898 or messaging us on the Discover Energy Facebook page.