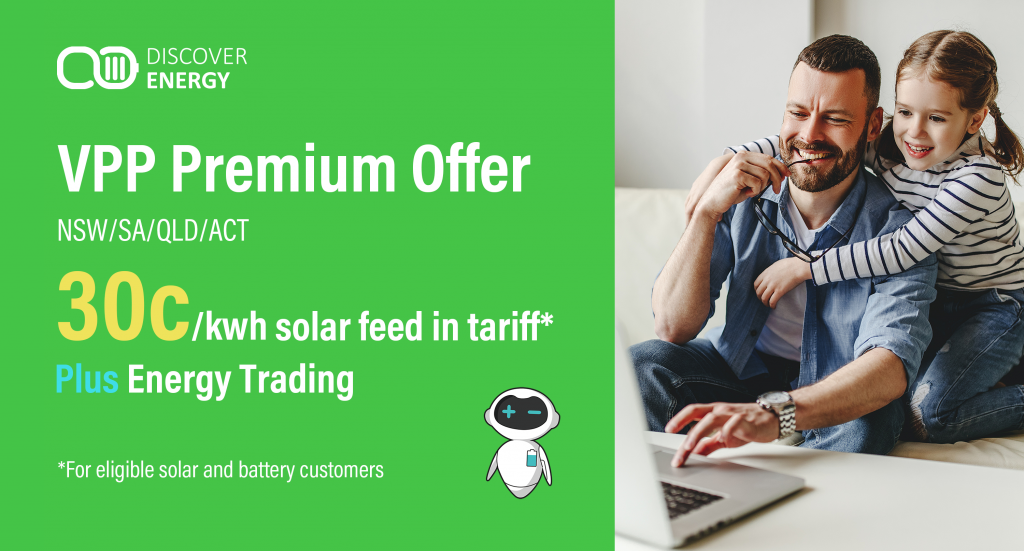 With the Discover Energy VPP Premium Plan, Eligible battery and solar customers will be able to enjoy a market-leading 30c solar feed-in-tariff for their first 3.28kwh exported per day* in addition to profit sharing from energy trading.
Being paid for electricity rather than paying for it is the future energy. With Discover Energy VPP, the future is already here.
Own a solar and battery system? Click Here to find out more about how you can join the DE VPP movement. Phone 1300 658 519 or email: support_vpp@discoverenergy.com.au
Terms and Conditions
As part of the Discover Energy VPP Premium Offer, Solar Feed-in will be paid at the following rates:
First 3.28kwh exported per day: 30c/kwh
Next 3.28kwh exported per day: 18c/kwh
All remaining kwh exported per day: 9c/kwh
All usage thresholds will be calculated daily. You can end this Energy Plan at any time. Discover Energy VPP Approved Operated Products only. Eligible inverter brands are GoodWe, Sungrow, Solar Edge, Alpha ESS, Growatt, QCELLS and Huawei.

---
Here's an example of what VPP customers receive in lieu of a traditional electricity bill:
A Smart Energy Report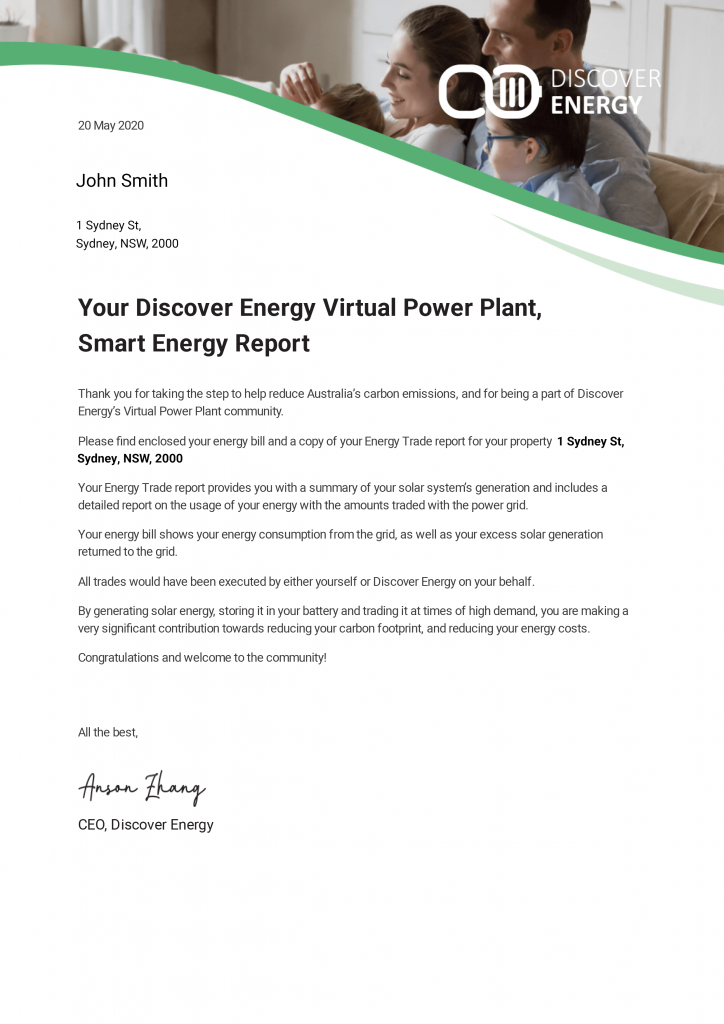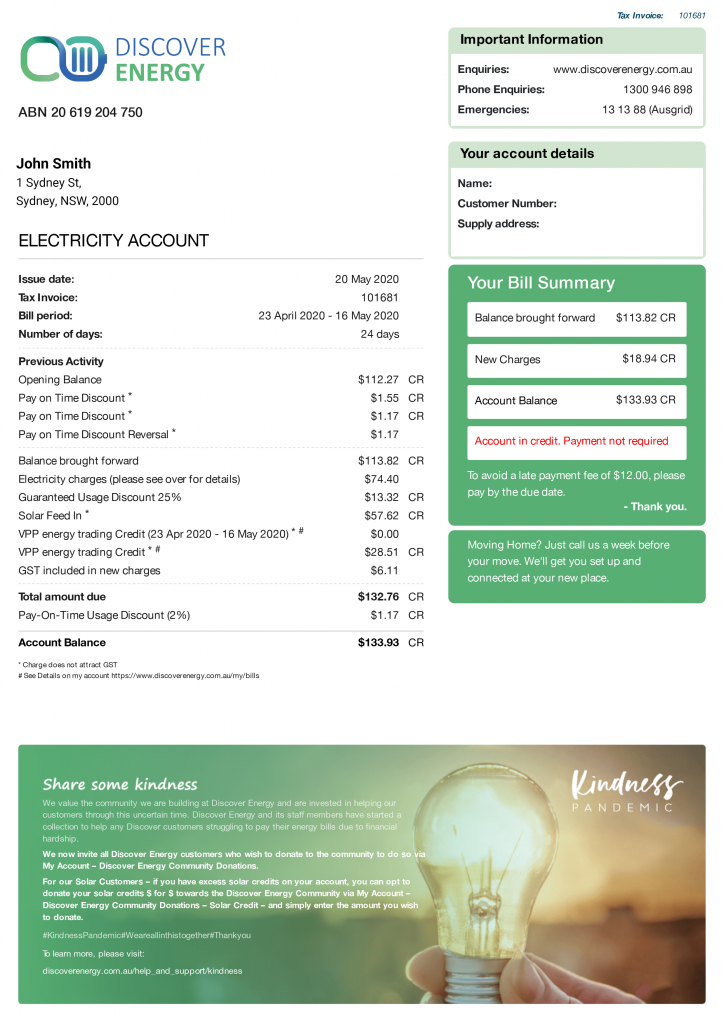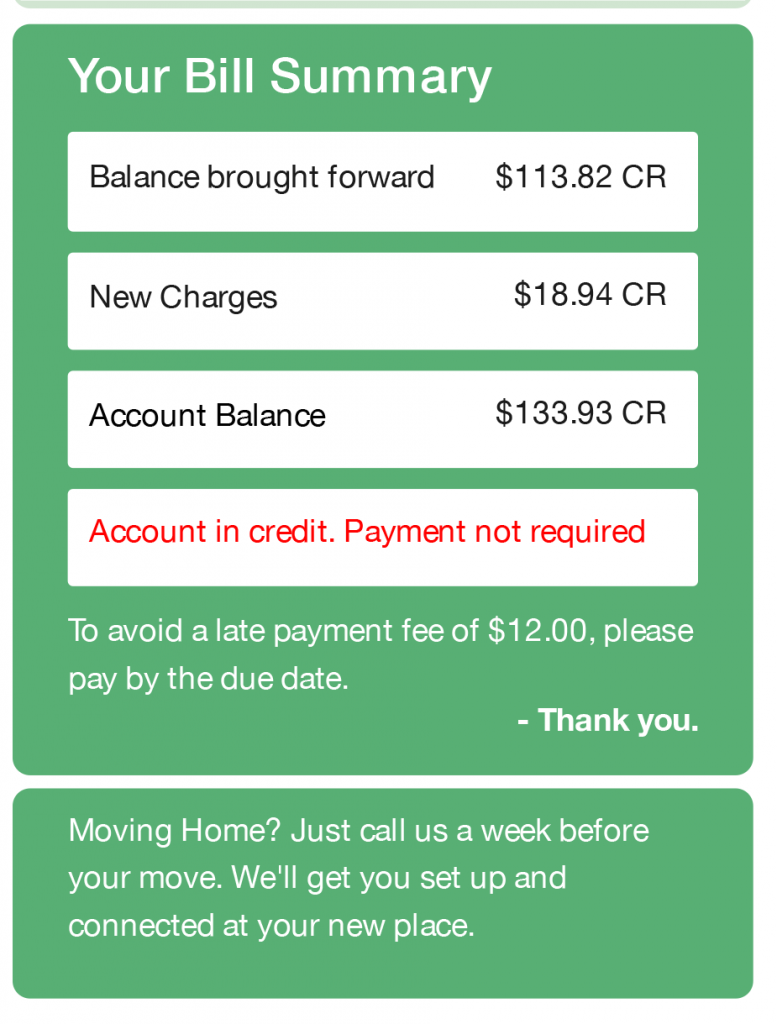 As you can see here, this account is in credit. This customer can actually cash out their $133.93 credit, should they wish.
You also receive a solar system report that captures your consumption, feed-in to the grid and energy trading.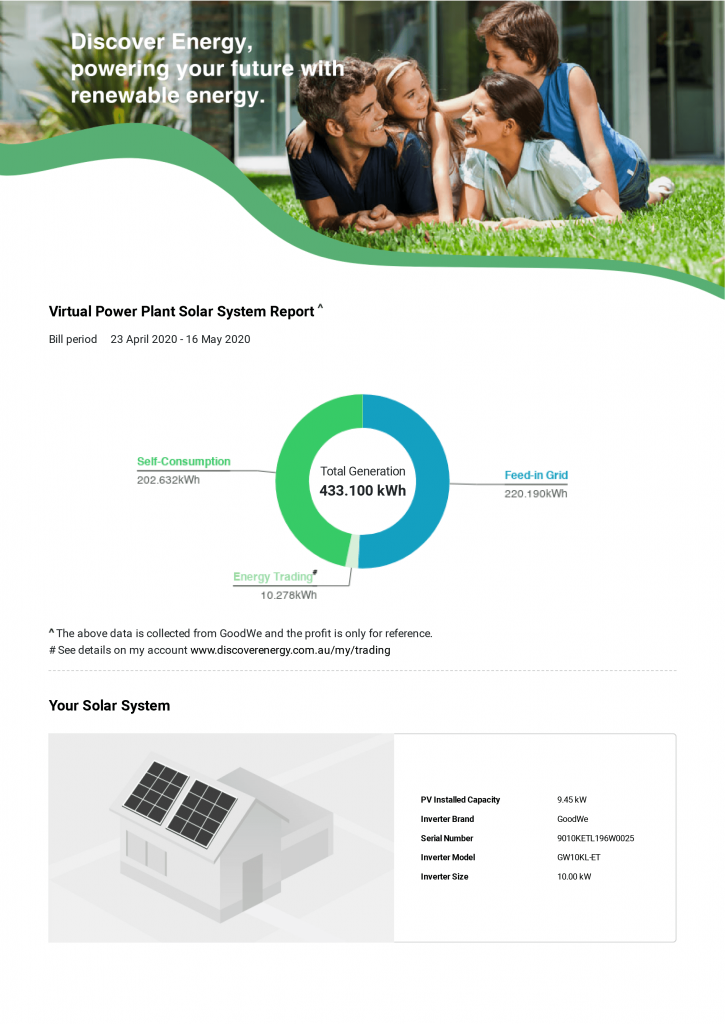 Own a solar and battery system? Click Here to find out more about how you can join the DE VPP movement. Phone 1300 658 519 or email: support_vpp@discoverenergy.com.au