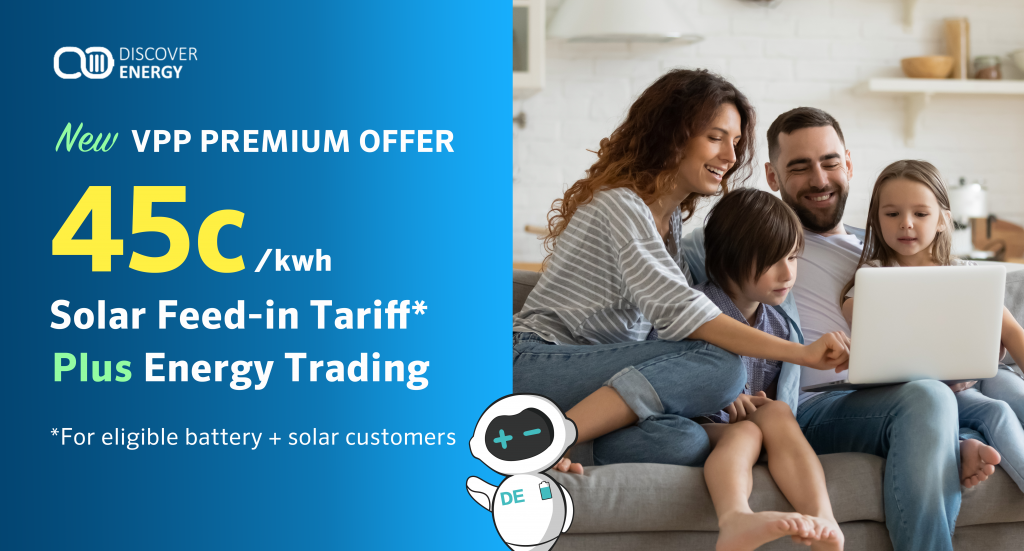 Discover Energy is launching a new, game-changing offer: the VPP Premium Plan! With the VPP Premium Plan, Eligible battery and solar customers will be able to enjoy a market-leading 45c solar feed-in-tariff for their first 300 kwh exported per quarter* in addition to profit sharing from energy trading.
Being paid for electricity rather than paying for it is the future energy. With Discover Energy VPP, the future is already here.
Own a solar and battery system? Click Here to find out more or contact us via 1300 946 898 or 0422424064, or email: sales_vpp@discoverenergy.com.au
Terms and Conditions
As part of the Discover Energy VPP Premium Offer, Solar Feed-in will be paid at the following rates:
First 3.28kwh exported per day: 45c/kwh
Next 3.28kwh exported per day: 25c/kwh
All remaining kwh exported per day: 9c/kwh
All usage thresholds will be calculated daily. You can end this Energy Plan at any time.You must have a maximum inverter capacity of 10KW and have a maximum PV generating capacity of 13.3KW. Discover Energy VPP Approved Operated Products only. Eligible inverter brands are GoodWe, Sungrow, Solar Edge, Alpha ESS & Huawei.

---
Here's an example of what VPP customers receive in lieu of a traditional electricity bill:
A Smart Energy Report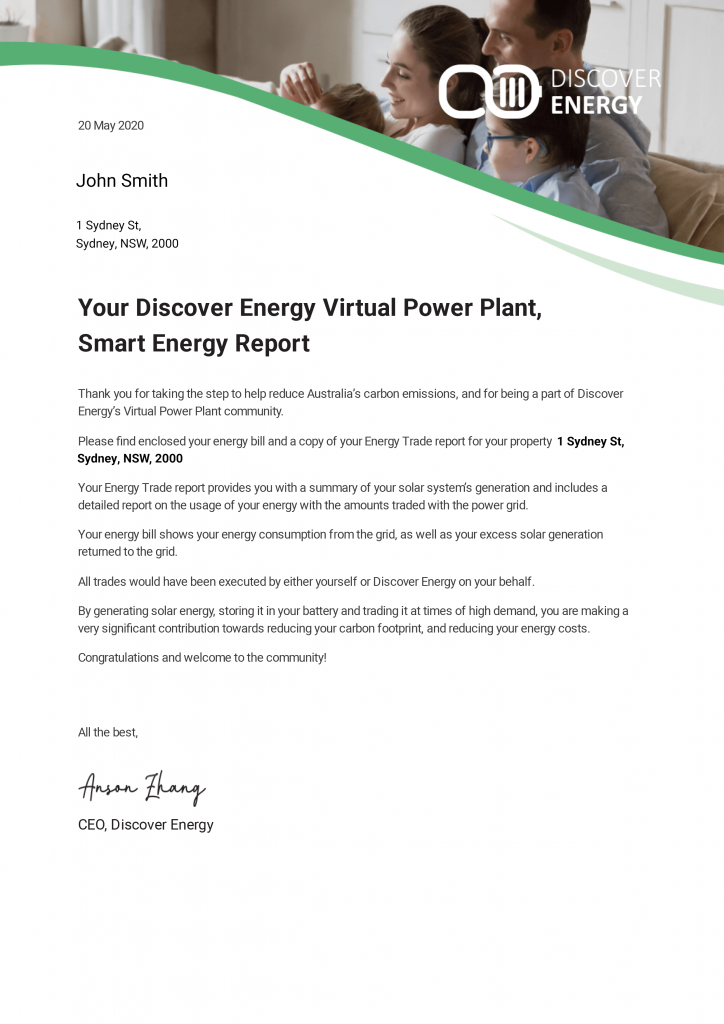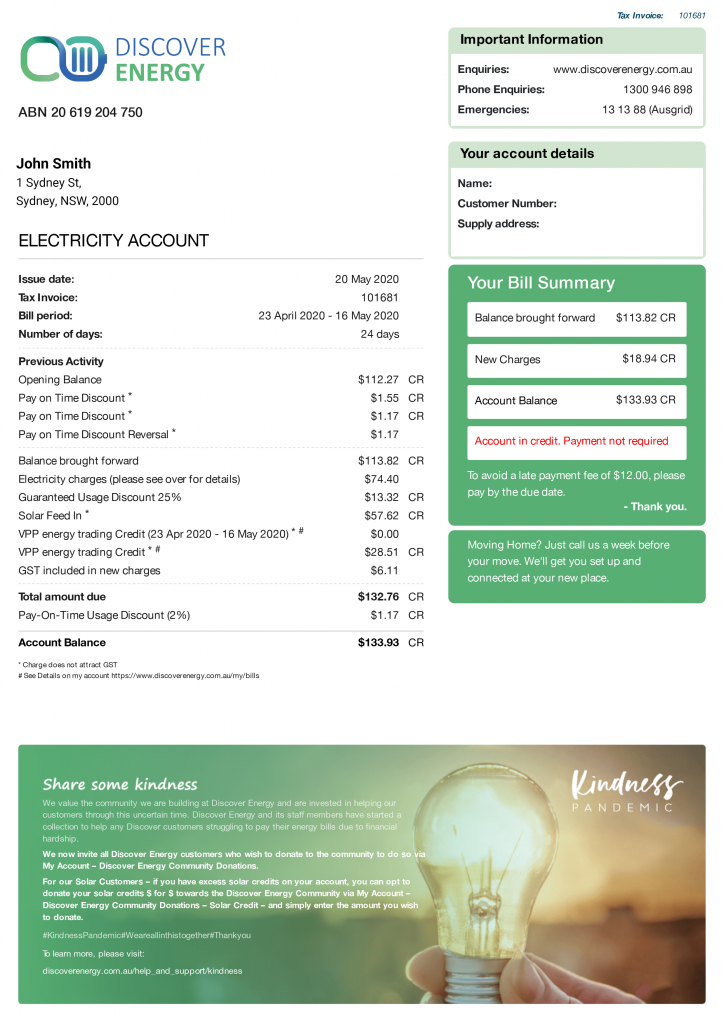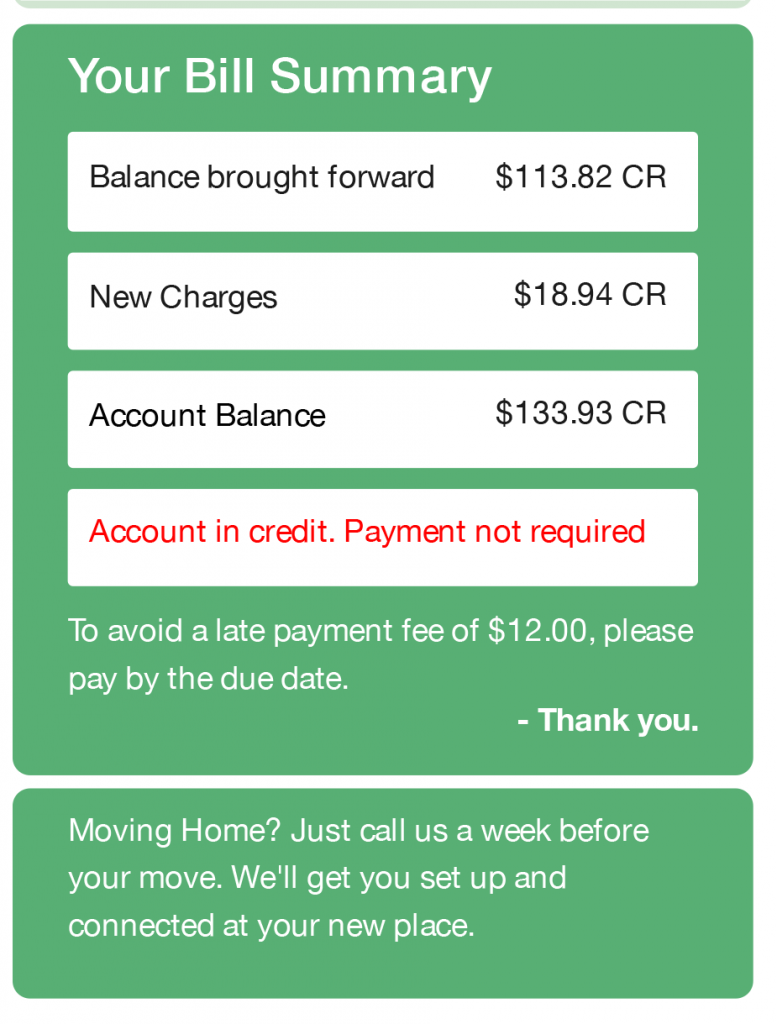 As you can see here, this account is in credit. This customer can actually cash out their $133.93 credit, should they wish.
You also receive a solar system report that captures your consumption, feed-in to the grid and energy trading.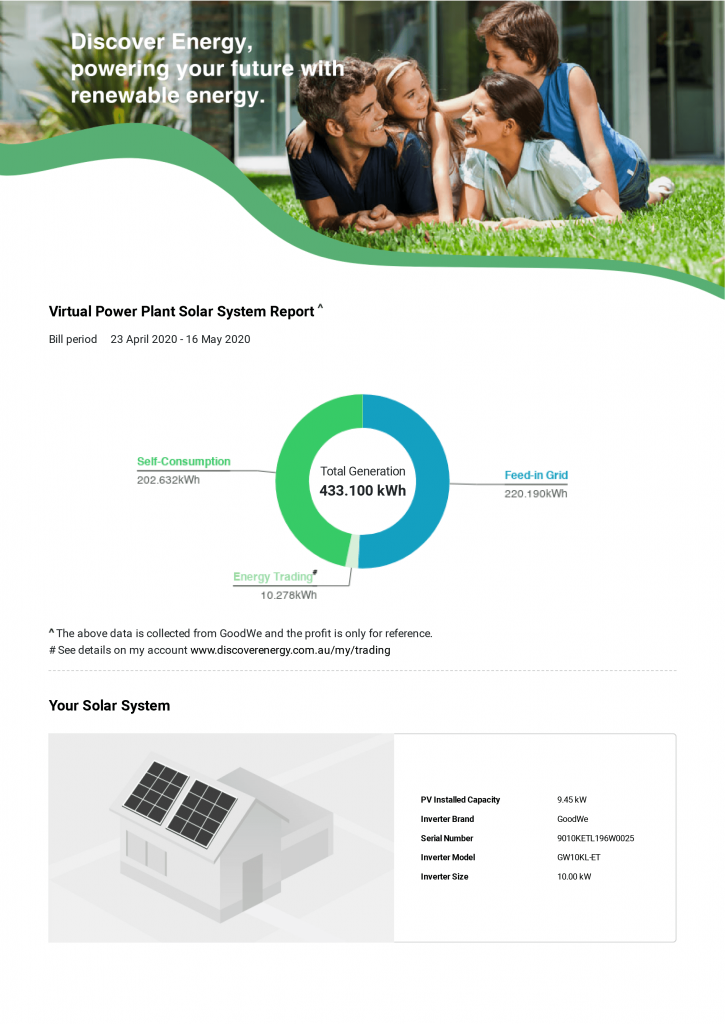 Own a solar and battery system? Click Here to find out more about how you can join the DE VPP movement. Phone 1300 946 898 or 0422424064, or email: sales_vpp@discoverenergy.com.au