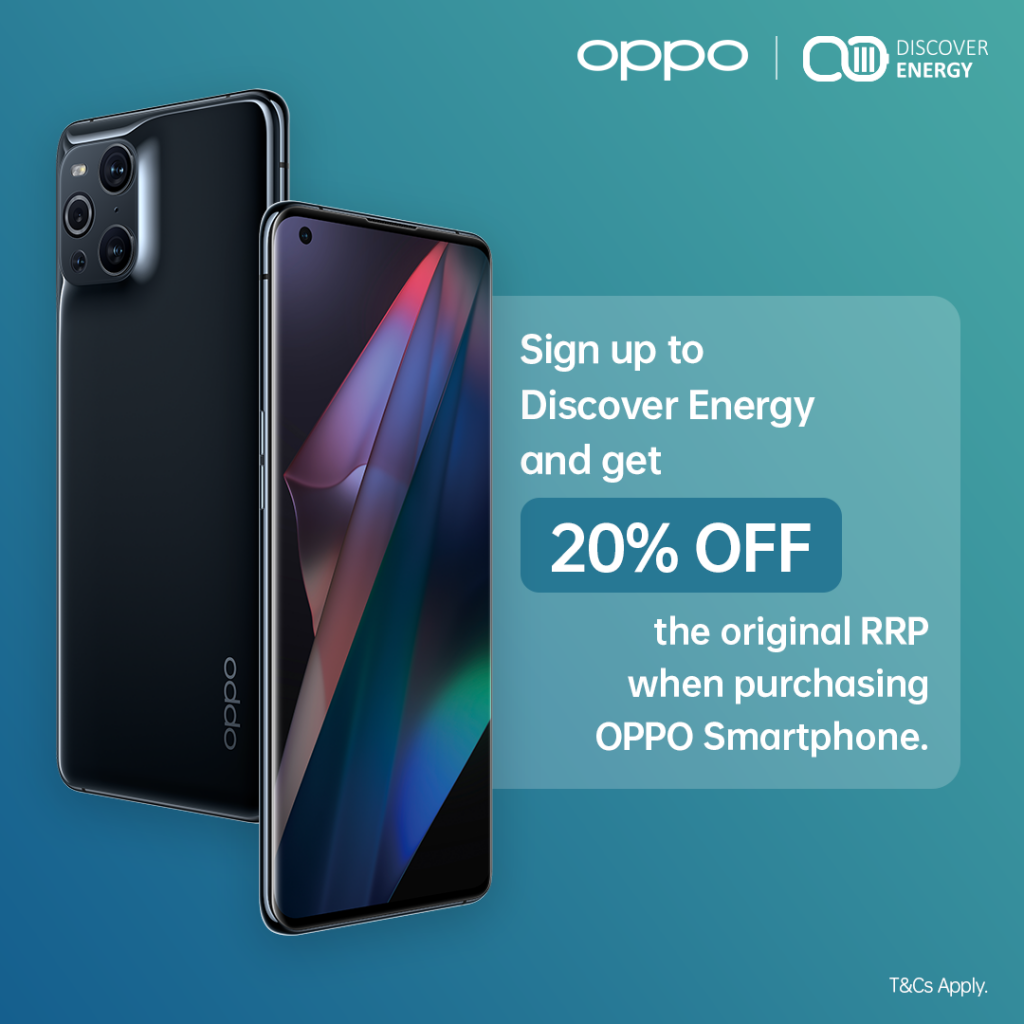 Discover Energy has teamed up with OPPO to offer Aussies huge discounts on the latest smartphones and earphones just for becoming a customer.
For every new customer that signs up to Discover Energy, they will be rewarded with 20% off the price of a new smartphone from OPPO. As part of the sign up process the Discover Energy team will assist customers with placing an order for the tech upgrade.
Aussies that become a Discover Energy customer, but are also existing OPPO customers will receive a bonus pair of OPPO Enco W31 wireless earphones valued at $150 RRP.
Anson Zhang, Founder of Discover Energy said, "We are excited to partner with one of the world's leading smart device manufacturers, OPPO, to offer our new customers huge discounts across the latest smartphones and OPPO ecosystem. As both brands are leaders in innovative technology that offers Australians smarter solutions, it made sense to come together to provide customers with the very best devices for everyday life."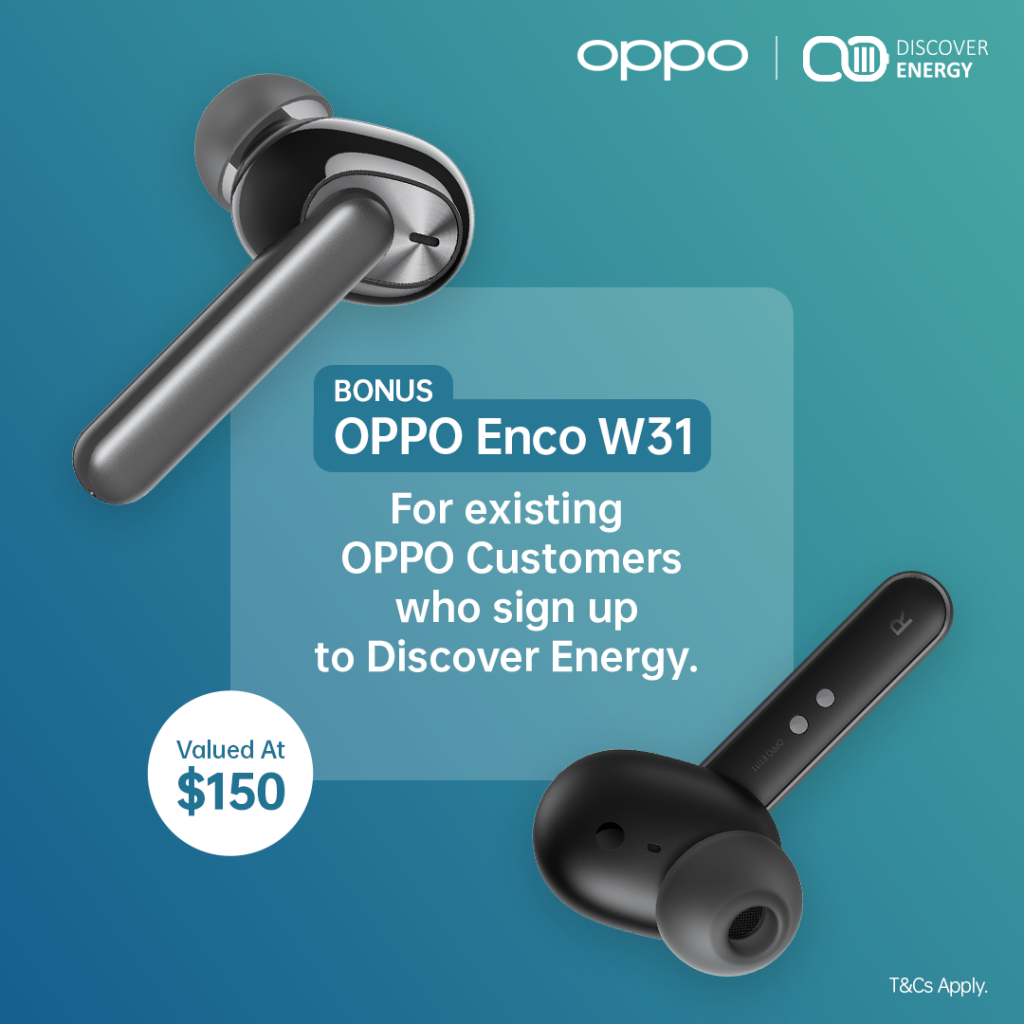 OPPO's ecosystem spans smartphones, wearables and audio products in Australia. The range of products are renowned for premium designs and impressive specs, all at an attractive and affordable price. The OPPO Enco W31 earphones provide an immersive music experience and allow for 18.5 hours of music playback.
"Australians are savvy and know what they want – quality products inside and outside the home. Our latest smartphones all come with 5G and provide a premium experience without the price tag! Whilst our Enco W31's are an ideal companion for those on the go, comfortable, water and dust resistant with intelligent touch controls and wear detection." said Michael Tran, OPPO Australia Managing Director.
Discover Energy new customer offers:
New customers who sign up to Discover Energy, receive 20% discount off the original RRP when purchasing an OPPO smartphone.*
Existing OPPO customers that sign up to a Discover Energy account can receive a bonus set of OPPO Enco W31 wireless earphones (RRP $150) via redemption.* Use the code CPOPPO in the promotion code field, or mention OPPO to your sales consultant.
To take advantage of these incredible savings or learn more click here.

Offer is valid from 10 May 2021 – 30 June 2021. *T&Cs apply – for further information and full details, visit here.