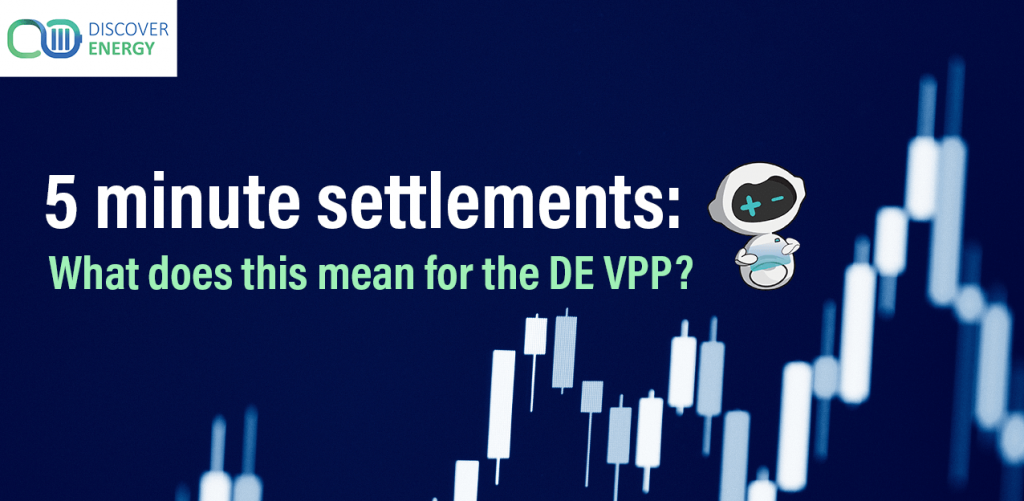 On October 1, 2021, the Australian Energy Market Operator (AEMO) – who is responsible for the settlement of all electricity bought and sold through the National Electricity Market – made significant changes to their wholesale settlement process, allowing them to settle wholesale energy on a 5-minute basis in line with the 5-minute settlement process of dispatch generators. One question we've been asked by some Discover Energy customers is how these changes by AEMO may affect our services, and specifically for our Virtual Power Plant (VPP) program.
How will these changes affect customers?
We expect the changes to bring many long-term benefits to all customers, including:
A more reliable power system – this change will help support the investment and development of electricity network infrastructure, allowing for improved response times and the accelerated integration of smart technologies.
Lower wholesale costs – wholesale costs currently make up about 30% of a typical customer's bill, so we expect that generators will be making more efficient decisions on wholesale costs over time based on the improved certainty that these changes provide for them. 
Higher levels of product diversity and Demand Management Incentives – customers who invest in smart technologies or sign up for demand management programs can and will earn rewards from retailers and networks alike when they respond to requests from the market.
Due to the volume and complex nature of meter data, the AEMO has specified that all Meter Data Providers in the National Energy Market provide 5-minute meter data to retailers for billing purposes by late 2022. We are working with our Meter Data Providers to obtain access to this data as early as possible.
Once this next stage is complete, we expect our VPP clients will see improved benefits when trading the energy from their battery. We will keep you updated as we move towards this functionality.
For more information about the Discover Energy VPP visit: https://www.discoverenergy.com.au/vpp